Efektivitas Parenting Training Terhadap Perkembangan Penyandang Disabilitas Tunagrahita di Kota Malang
Keywords:
Bantu diri, Disabilitas, Kognitif, Okupasi, Parenting Traning
Abstract
English:
One of the Bhakti Luhur work units, PPRBM, has an active role in the development and empowerment of persons with disabilities. One of the programs under this development is Indepth rights (Inclusive Development Through Participation, Trust And Based On Human Rights). The Concrete step taken is entitled Parenting Training which aims to train parents who have children with special needs. This study aims to see how effective the training is on the development of those children. The variables to be measured in this study are self-help, occupational theraphy and cognitive. This research uses descriptive quantitative research methods. Researchers will take eight samples of mentally retarded children whose parents attended training. Data will be collected through interview and observation methods. Observation data will be analysed using the F percent formula. Then, the collected data will be compared with the results of the assessment and the IRP (Individual Rehabilitation Program) as initial data to see the percentage of growth is experienced by these children with special needs. In general, the three research variables have increased; self-help increased by 29%; occupational theraphy also increased by 9%. Whereas in the cognitive, parenting training was able to improve children's abilities up to 30.25%. From the results obtained, it can be concluded that the Parenting Training program has not been able to significantly improve children's abilities.
Bahasa Indonesia:
Salah satu unit kerja Bhakti Luhur, PPRBM, memiliki peran aktif dalam pengembangan dan pemberdayaan penyandang disabilitas. Salah satu program dalam pengembangan itu adalah Indepth rights (Inclusive Development Through Participation, Trust And Based On Human Rights). Langkah konkrit yang diambil bertajuk Parenting Training yang bertujuan untuk melatih para orang tua yang memiliki anak-anak berkebutuhan khusus. Penelitian ini bertujuan untuk melihat seberapa efektif pelatihan itu terhadap perkembangan anak-anak tersebut. Variabel-variabel yang akan diukur dalam penelitian ini adalah bantu diri, okupasi dan kognitif. Penelitian ini menggunakan metode penelitian kuantitatif deskriptif. Peneliti akan mengambil delapan sampel anak-anak tunagrahita yang orang tua mereka mengikuti pelatihan. Data-data akan dikumpulkan melalui metode wawancara dan observasi. Data-data observasi akan diolah dengan menggunakan rumus F persen. Kemudian, data yang terkumpul akan dibandingkan dengan hasil asesmen dan IRP (Individual Rehabilitation Program) sebagai data awal untuk melihat berapa persen pertumbuhan yang dialami oleh anak-anak berkebutuhan khusus tersebut. Secara umum ketiga variabel penelitian mengalami peningkatan; variabel bantu diri meningkat sebesar 29%; variabel okupasi juga mengalami peningkatan sebesar 9%. Sedangkan pada sub variabel kognitif, parenting tranning mampu meningkatkan kemampuan anak sampai pada poin 30,25%. Dari hasil yang diperoleh bisa disimpulkan bahwa program Parenting Traning belum bisa meningkatkan kemampuan anak secara signifikan.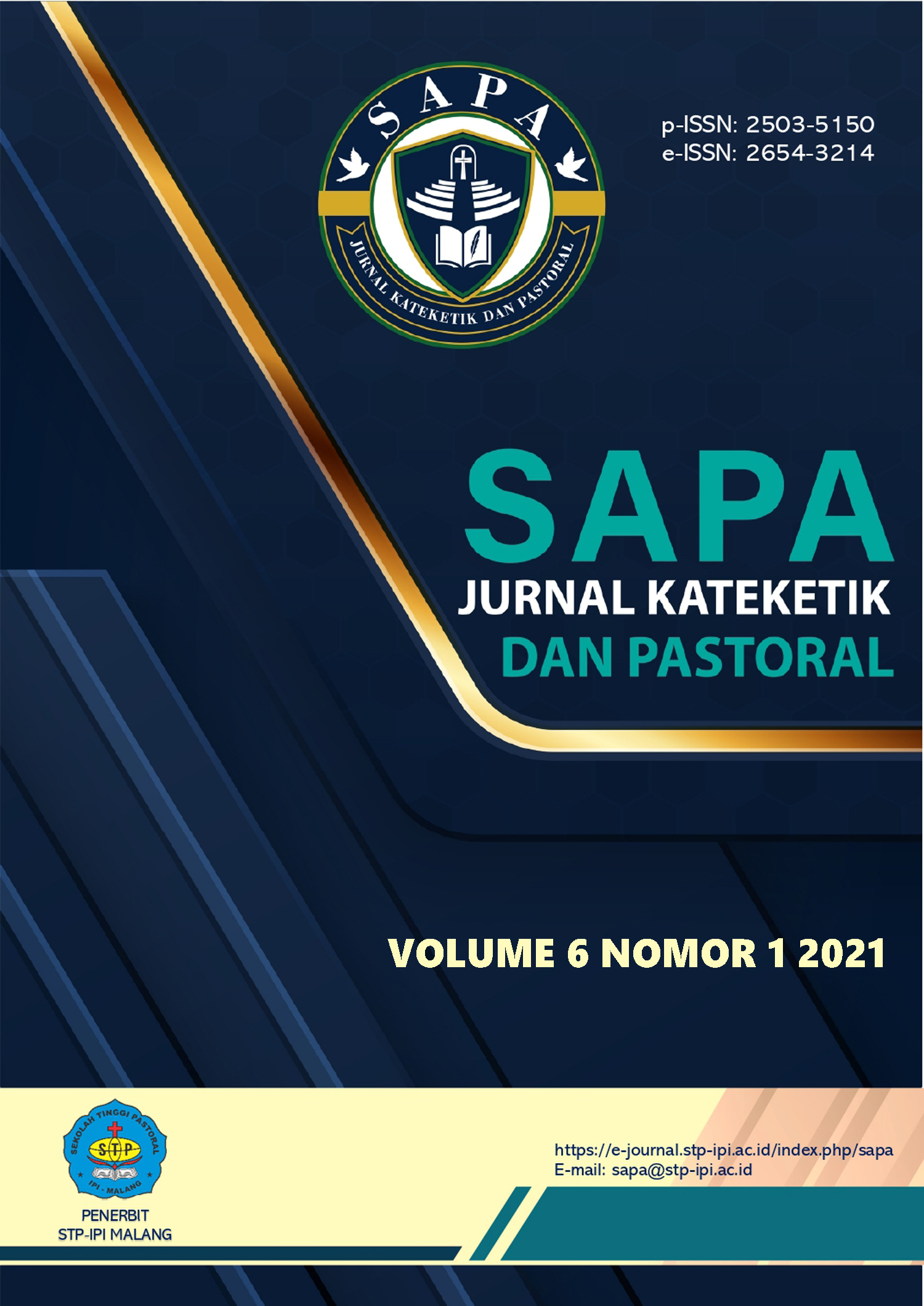 Downloads