PERCEPTION OF COMMUNITY VOLUNTEERS TOWARD THE FULFILLMENT OF RIGHTS OF PERSONS WITH DISABILITIES
Keywords:
perception, community volunteer, rights of persons with disability
Abstract
Descriptive research on the perception of community volunteers towards the fulfillment of the rights of persons with disability is a research of public opinion survey, based on the existence of Law No. 8 Year 2016 concerning Persons with Disabilities, and the community praxis associated with the concept of disability inclusive development. The objective of the study is to obtain a description of the community perspective towards the fulfillment of rights of persons with disabilities consisting of components: health, education, livelihood, empowerment and social. The other objective to be achieved is to get information on factors that support positive perspectives and vice versa. The methodology applied to process and analyze research data is combines quantitative and qualitative approaches. Data collection techniques were conducted with questionnaires and interviews. The research was conducted in Kedungkandang Sub Distric of Malang City in 12 urban villages. The sampling method is purposive sampling. A total of 36 community volunteers (community leaders and religious leaders) participated in this research. The results of this research recorded the highest public perception is on the social component with the perception of "good" reached 62.50%. While polarization of positive perception noted that education component place the highest position with the achievement of 76,38%. Factors influencing positive perceptions of the community include government assistance, pro social family attitudes, beliefs, capacity building programs for communities, parent support group of children with disabilities, and the fact that persons with disabilities are able to work. While the factors that contribute to the negative perception of the community are the lack of physical accessibility, incomplete inclusive education implementation, charity attitude of community, and the overprotective attitude of some families that have an impact on dependency.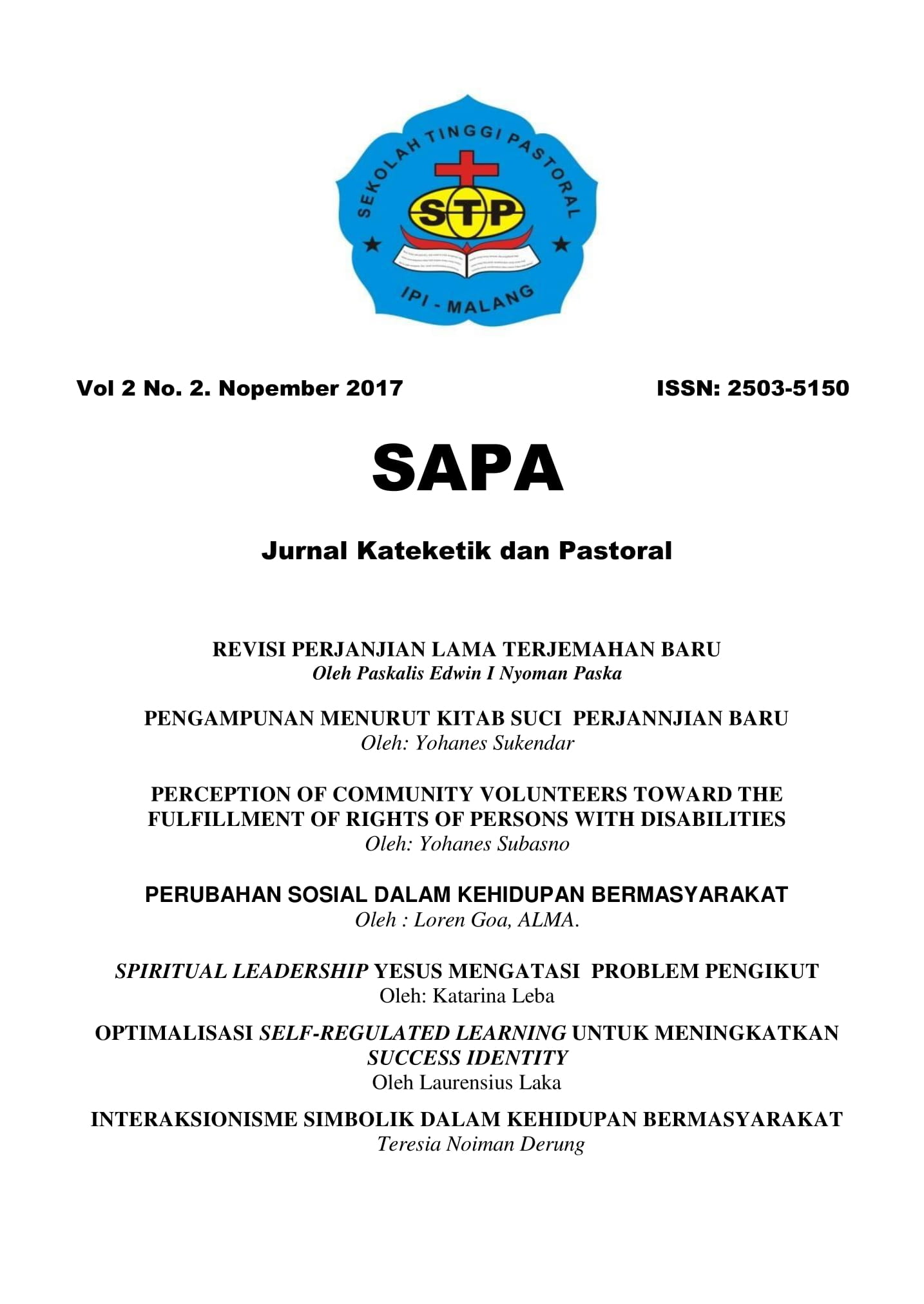 Downloads