SPIRITUAL LEADERSHIP YESUS MENGATASI PROBLEM PENGIKUT
Keywords:
spiritual, leadership, mercy, faithfulness, loyalty
Abstract
This study aims to analyze, describe, discuss, and discover how the spiritual leadership of Jesus and the way Jesus influenced others to follow Him. With literature approach, the data were collected and analyzed. From the analysis and discussion found that Jesus has wonderful spiritual leadership qualities. He underlies His leadership in the pursuit of His Father's will. To arrive at the successful implementation of the will of the Father (the authoritative party), Jesus built in himself the values: justice, mercy, and faithfulness. On the basis of these values, Jesus did all the activities, including teaching, preaching the good news (the gospel), interspersed with feeding, healing, exorcism, and raising the dead. In addition to being indirect, through good works, Jesus openly also invites people to followers at the risk of living altruistic love-a radical (sacrifice); willing to die for the safety and happiness of all people.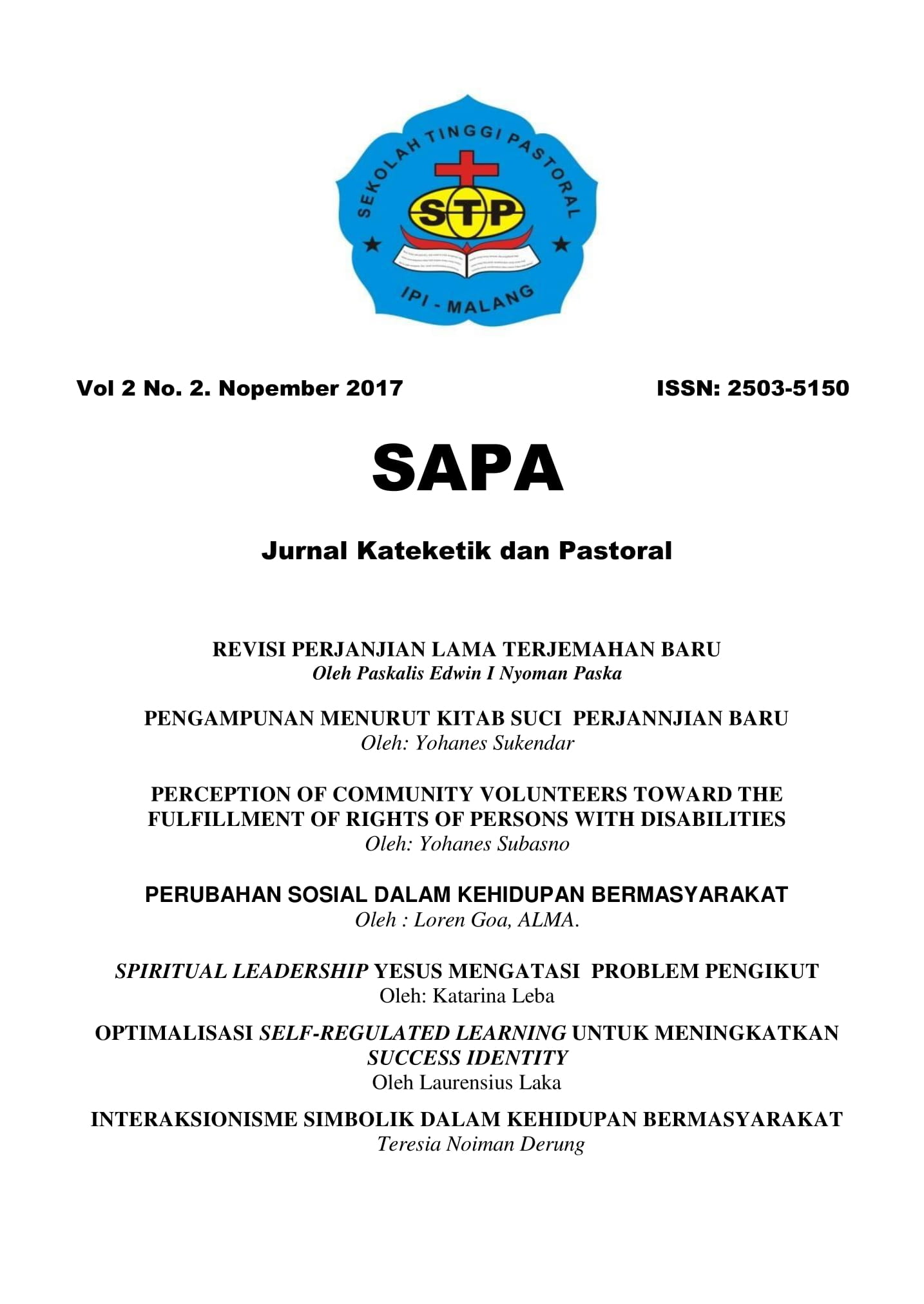 Downloads